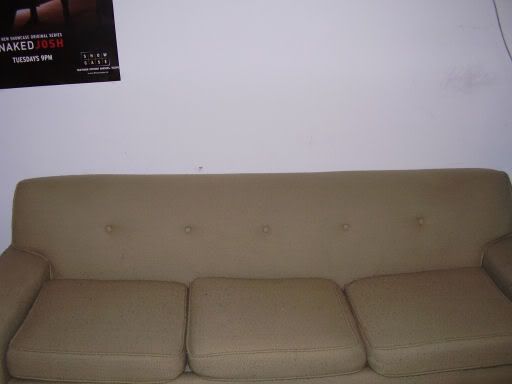 Talking Heads - Thank You For Sending Me An Angel (CBS Studio Demos)
Yo La Tengo - Be Thankful For What You Got
Allow me a bit of a rare indulgence: to write with a smattering of sincerity about some of my favourite blogs. More than animating a lifeless afternoon in an office, or being clever diversions on the level of the ILM messageboard, these people have showcased music I've come to love - bold and (damn it) invigorating artists and songs oft times matched handsomely with crafted, witty critiques and praise, a testament to the care and intelligence that the scribes represented by the blogs below put into these things. This is no complete or conclusive list, as there are plenty of other great sites out there (some on the side-bar to your right), but these have my ear at any time, and would benefit anyone greatly from a visit.


20jazzfunkgreats The UKids at 20jazzfunkgreats have consistently been one of the capital-G Great blogs of this past year, (and the year prior!) curating a sonic vision of post/post and pre/post punk grit that's consistently awesome and surprising, which ain't, you know, all that easy. Inspiring feelings of 7 Inch Envy, they've also showered much love on Montrealers like Dandi Wind, Duchess Says, Les Georges Leningrad, and We Are Wolves, to name a few.


Said The Gramophone The oft-checked Said The Gramophone, a venerable institution (if Fluxblog is the Grey Lady of the mp3-blog world, Said The Gramophone is the New York Review of Books) had a face-lift recently. It's a ternary operation with points in Edinburgh, Montreal, and Toronto, that occupied many of my hours when I came upon it in 2004 while working at McGill. It's edited, it reads well, and advocates a well-crafted form of pop music that if oten, sadly, an anachronism in these times.


Popsheep In my mind, they're ...SaidTheGramophone's little bro (not to indicate a diminutiveness of importance, however). Popsheep feels hand-crafted and cared for - like stumbling upon a zine that surprises by reading well, being smart and leaving guests smiling. Correspondents of their roughly hewn wire service are stationed in Toronto, San Diego and Vancouver.


Are You Familiar? Another daily visit, Are You Familiar?, the cleverly titled dwelling of Toronto's own Greg - a young man who sneaks time away from an 80 hour work week to dig up gold soundz from here and there, and rescue Toronto from its reputation as the Mecca of Canadian musical mediocrity, which is a nasty, petty conceit I'm slowly weaning myself from.


Daughters Of Invention Newcomers Daughters Of Invention are purveyors of hidden dance-floor jewels, currently and from decades past, sold without bad faith or ironic distance, and occasionally leavened with lilting selections from the left-field of the 2nd fin de siecle musical almanac. There are salesmen, and then there are merchants...


Molars And finally, there's Molars, Kevin's state-side blogger, who's been known to (from time to time) drop rare A. Collective covering Nirvana tracks, as well as giving frantic nods to Montrealers like Shalabi Effect. A veteran, and frequent updater!