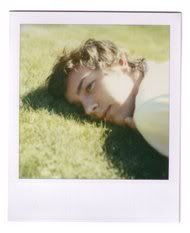 Shapes And Sizes - Island's Gone Bad.mp3
I'm off to Hawaii to work on an article about Queen Lili'uokalani's songbook and Hawaiian nationalism, but before I go, I'll be checking out Victoria's chipper and rose-cheeked pop quartet Shapes & Sizes, who'll be stopping by Casa Del Popolo tonight. I long ago promised to write something about them and their Canadian baroque pop brethren: The Paper Cranes, The Dymaxions, and Code Pie, but that'll have to wait. For now, here's a lament for the departed ex-pats of Victoria, BC, long may they suffer.


My first column in the Mirror just appeared today. Scope out at your own risk!