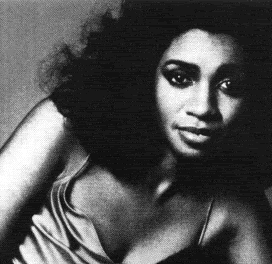 Anita Ward - Ring My Bell (12 Inch Version).mp3
24 year old substitute teacher and gospel-trained singer Anita Ward scored a subsantial dancefloor burner with 1979's Ring My Bell. Originally penned as a teeny-bopper homage to telephone obsessed youngsters, and intended for 11 year old Stacy Lattisaw, it might not have been recorded by a reticient Ward were it not for Stax Records producer Frederick Knight's insistence. Hitting number one and holding for five months in the States (to say little of her impressive numbers in Britain, Canada, Europe and elsewhere), she toured heavily, before retiring back to teaching and motherhood.


Ward's soaring high-pitched vocals play off the cooing back-up singers, and the shuffle beat and disco lazers make this the sort of jubiliant pop song that often seems woefully underrepresented when journos, "Remember The 70s" VH1 shows and others look back at the "disco era." Far from the presumed homogenity of gawdy fabrics and banal club decadence, there was an inventiveness and spirit in a lot of the music missing from mainstream rock music at that time*. It's not necessarily a forgotten classic (Ward performed this at New Year's Eve in New York in 2000, there have been a whole slab of remixes floating about), but it's a choice one, on par with Clyde Alexander's Gotta Get Your Love, another one of my faves that I'll feature tomorrow.



*Yes, yes, I realize I'm pretty much preaching to the converted here, I don't know that many people who fly the rockist flag all that much, not even the Mojo Magazine tribe members, but I'm too lazy to fabricate any other intellectual/historical context to justify my affection for this song with.




IVORY TEMPLE will be filling in the blanks between soundchecks and sets and bathroom runs on Wednesday night at Club Lambi (4465 St. Laurent) as Scandinavian electro-popper Annie return to Montreal. Given that she's got a higher profile than at the time of last year's Pop Montreal festival, one would expect a little more people than the music critics and forward-thinking St. Catherine Villagers that made up the bulk of the audience at that point.