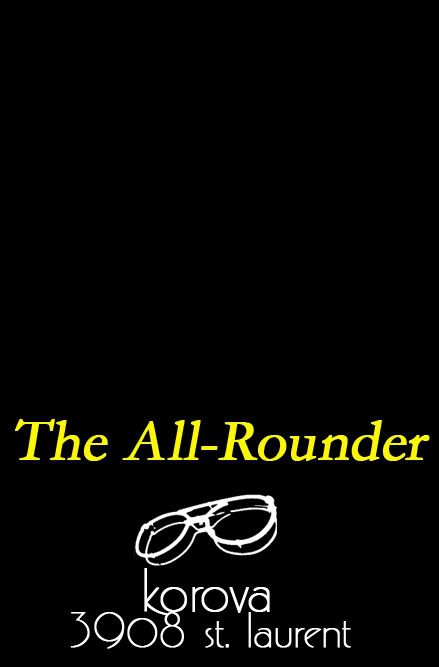 Since last fall, I've been DJing on Saturday nights at Korova here in Montreal. Korova is a 2nd floor bar at 3908 St. Laurent, just above the newly renovated Copacabana, and while it's not the best-looking bar in the city - more like a pretty cute friend who knows how to dress well -
and
that hand-dryer has yet to be fixed, despite numerous promises from the proprietors, it's received nods of approval from such reputable judges of character as The New York Times and uh, Nylon Magazine.
I find the staff awesome and the people who come there, the majority of which I don't know, to be receptive. Anyway, the format's pretty simple - fun selections of dance-oriented music from all genres with an ear towards Italo, disco, and vintage electro and boogie.
In the previous 24 Saturdays we've have had plenty of guests, too: Insomniak, Alexander Buckiewicz-Smith (ABS), Patrick North (S.L.U.M.), Khiasma (Baile MTL), Alexandre Pare, Molo Bain, A Fly Is On The Wall, Heidy Pinet, JP Emond (Masala, CISM), Etienne Cote-Paluck (ECP), Cederic Pilon (Mr. Vain), Chris Hill (Deadbeat Dad), Mark Slutsky, and Justin Time.
If you're interested, there's
a Facebook group
or just come down. Doors are at 22h and there's no cover.