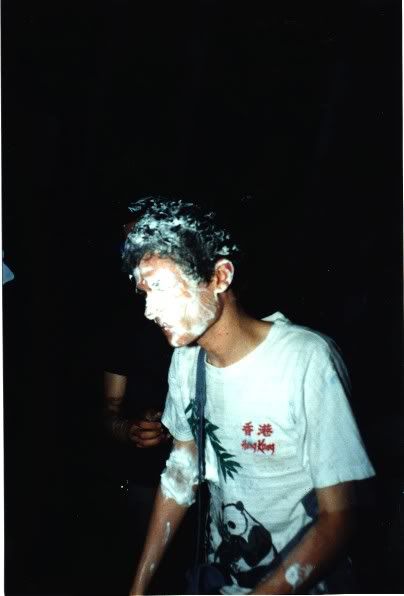 MAGIC WEAPON - Fireflies.mp3
As I'd promised below, here's a new track from MAGIC WEAPON, which is the nom de chanson recently adopted by Mathieu Malouf and Jordan Robson-Cramer. You'll remember them from Parricide v1.02, Jordan is the multi-instrumentalist who's also doing time with Sunset Rubdown (who'll be on tour with Frog Eyes later this spring and have a new EP out on Global Symphonic) as well as Boite-Noire's friendliest clerk, and Mathieu is the curator of Concordia's Cafe X Gallery and master of . There's a little touch of the same analogue-synth stutter rap style a la Ratatat in this song, and that hook at the end is one of the catchiest I've heard in a long-time, I hope it segues into a fully-blown song on the next track. Magic Weapon now has a name, a Myspace page, the love of adoring fans, and hopefully some shows scheduled in the future.


Bonus Mp3s To Compensate For My Lack of Updates
The Coachmen - Household Word.mp3 (for Dan)
Josef K - Sorry For Laughing.mp3
Paul Haig - Ghostrider.mp3 *
Orange Juice - Louise Louise.mp3
Book of Lists - Points of Arrival and Departure.mp3 +

*
Paul Haig was the frontman of Postcard Records' Josef K. This version, most people will agree, is far superior to
The Rollins Band
's unfortunate butchering of the track on the soundtrack to
The Crow
.
+
I've written about them before -
The Book of Lists
are one of my favourite bands in Vancouver, if not Canada, right now. Fronted by former
Radio Berlin
guitarist and vocalist Chris Frey (also, one hell of a photographer and swell guy), let's hope a full-length to follow up last year's superb EP
Red Arrows
shows up soon.