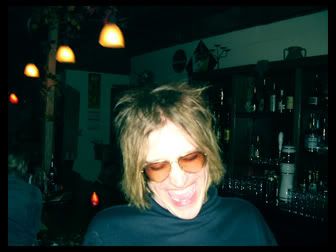 The Besnard Lakes, psych-heavy overlords and Hawkwind fans till the end (Olga and Jace's collection of rare Pink Fairies bootlegs is spoken of in hush and reverent terms by a more than a few aging British men) have things afoot, covert plans underway, machinations set in motion, and what not. Namely, an expansive and well-crafted sophomore album The Dark Horse that stretches out, laying texture upon texture, a studio gem recorded by the group at their own breakglass studios (also where albums by Islands and Land of Talk were recently recorded), and awaiting release by one of a number of hungry labels who've shown interest in mid-wifing it.


Are there things afoot in Canada, beyond the Wolf explosions and Pony corralling? Something that leans to the more skewed side of prog and psych re-interpretations, broader in scope than the Paisley Underground of the mid-80s? The Black Mountain Army have a corps comprised of intergalactic traveller Sinoia Caves (solo project of one rock archivist named Jeremy, formerly of Orphan and Pipedream, his album out on Global Symphonic), godhead Black Mountain, and masturbatory (literally) solo project Pink Mountaintops, and are often joined on their voyages to the astral plane by Ladyhawk, while in Toronto, The Diableros might not have mastered a sense of historically-indebted graphic design (no melting walls, blotter acid graphics, Dali-esque landscapes or skewed Victorian lithographs to be found here, sadly), but have managed to invoke the musical spirit of a time when men tied scarves 'round their necks and sang of adventurous spices. (A number of years after that was popularized by pirates, of course.) And Dan Snaith, aka Caribou's road to Damascus-like conversion from glitchy laptop egghead to seeker of transcendent soundscapes, accepting seagull sounds as a convention to relish, not run from? What of that?


I could be forcing the point here, of course - trying to seek out a common ground between disparate groups, packing them all together on the basis of a shared nationality and awareness of S.F. Sorrow, committing the same crime as that of the recurring rock crit fantasy, the much-ballyhooed shoegazer resurrection, which, like an ethereal Godot, seems always so close, practically there, but never materializes. Bah, either way, an appropriately measured dose of come-down psych has been uploaded for you to get a kick out of, and as my roommate whistles the melody every fucking morning, I swear you'll love it.


The Besnard Lakes - Disaster.mp3
Additional Notes
Some of those previously mentioned British men might be behind the Static Caravan label, which has a two-song 10" now available for pre-order. And you can always order a copy of their first album Volume 1 from the group directly.


Jace & Olga also host a weekly DJ night at Korova, which, I kid you not, has beared witness to a playing of the entire third side of Yes' Tales From Topographic Oceans to a half-packed bar. If you're aching for prog-rock punishment, head to 3908 St. Laurent anytime after 10pm.


---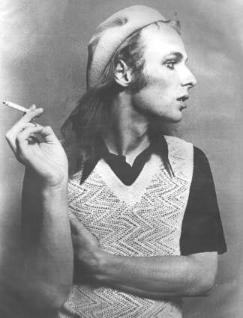 Brian Eno - St. Elmo's Fire.mp3
I don't know if it's because I'm incapable of making some grand leap over to a new vista of aesthetics and discovery that I have found little that strikes me from Brian Eno's recent work as I have in the past. And while he seems a more interesting and fully developed human being, at least from interviews I've read or heard, his music seems lacking. Spinning Away, one of the better songs I've heard from his later releases (in this case, Wrong Way Up, a 1990 album with John Cale), was unfortunately covered by kitsch-hockers Sugar Ray, for the soundtrack to the nauseating film The Beach, so that's all ruined for me, and his most recent album Another Day On earth suffered from some sort of datedness - it sounded like he recorded the album in a technical college in Brighton in 1991 with a bunch of nerds from the Communications program, one of whom had an affinity for trip-hop, despite proclamations that this would be a "return to form." At least we have Another Green World, the album from which the above song is from: a record a lot older than I am and one that still sounds fresh enough to keep one hoping for something on par with every release.