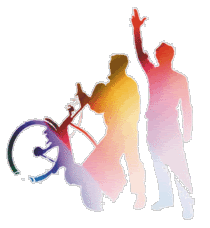 The Embassy - Some Indulgence.mp3
Sweden's The Embassy sort of passed me by. Albums in 2002 and 2005 won over Sweden, but unlike minimal design at bargain prices, sensible automobiles, and blonde pop chanteuses, they never seemed to make it over the pond.


The Embassy trade on the sort of late New Order-esque sophisto-Euro-pop production (a solid base of acoustic guitars, chimes, crystalline oohs and ahhs) that activates my musical sweet-tooth (and may bring up a bit of something in the back of the throat along with memories of Erasure and The Pet Shop Boys for some of you). Dreamy-yacht-rock may be perfectly suited for car commercials (the hidden historical aim of indie rock's progression, synthesis to thesis and antithesis), but it's done without the bad faith or second-guessing that hounds say, graduates of Evergreen College. Ambitious feel-good pop music best played on your stolen Bang & Olufsen turntable.

Band Website or Label Website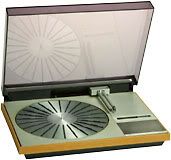 Primal Scream - Accelerator.mp3
To cleanse the palate, similar to a whiff of coffee beans, here's a song originating from a similar school (Creating A Universe Within A Studio), but arrives at different conclusions... Primal Scream, who've pretty much cemented their reputation as The Only Supergroup Worth Talking About with members like Mani (formerly of the Stone Roses), Kevin Shields, and collaborations with Two-Long Swordsmen, Kate Moss (in her pre-Doherty days) and many more, are set to release a new album in May titled Riot City Blues, which will add to the roll-call of British music's leading lights by featuring contributions from Echo & The Bunnymen's Will Sergeant, The Bad Seeds' Warren Ellis, and Alison Mosshart from The Kills.


This track is from 2000's skull-cracking XTRMNTR, which I'd argue is the most completely realized statement articulating PS' mission, encapsulating most of what was worthwhile from the various musical subcultures they toyed with in the 90s while remaining. It could do without Pills' hip-hop stylings, though.


On another note, I've got a column in the Mirror that's starting this week. No name as of yet, still sussing that out, but the focus will be on mp3s, blogs, and other aspects related to music online. Montrealers can read it next Thursday, gratuit.