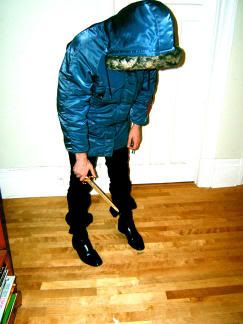 Goldkicks was getting a bit sluggish, owing to its advanced age and the burden of extensive archives of drunken rambling, half-baked commentary and earnest pleas to attend various DJ nights.. Here's hoping that version 2 will prove to be a more focused effort.


Guillaume Decouflet and myself are DJing under the moniker IVORY TEMPLE and have some more nights and gigs coming up, as you can see on the top-left. Hook us up on the myspace if you're so inclined.


I'll be in Vancouver for a couple of nights (March 31st and April 12th) on my way to and from Hawaii. Anyone with points to check out in Maui, let me know, and I'll see a lot of you V-couvs, however briefly, soon!


A couple of points of interest over the next week or so... Ghetto-tech-er Disco D at Kop Shop on Friday. Tonight's a new PeerPressure night @ Blizzarts... I'll be recovering at home, but it should be good. If you're in the same state as me, stay home and check out my man Alex' show on McGill's threatened station, CKUT 90.3, midnight - 2 am.