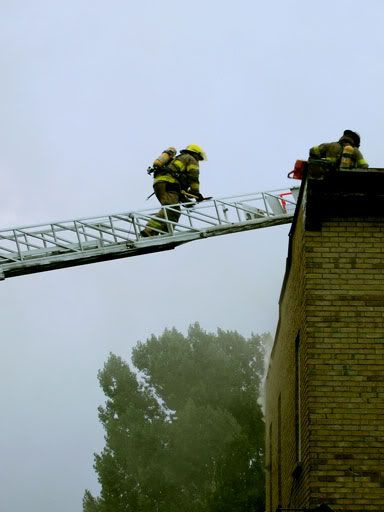 I was walking up Mont-Royal earlier this morning when a kooky looking fellow, similar in many ways to Christopher Lloyd, pointed towards Drolet and yelled in French. It turned out that the back of Cinquième Péché was on fire. I called 911, stuck around and watched the firefighters and TQS camera-man deal with the situation. I hope none of you had reservations!


The Impossible Shapes - Florida Silver Springs.mp3
A meandering and strutting sort of song, a decent enough morning tune with some guitar work that brings to mind that juggernaut of all 1970s rock groups, a Hells Angels' favourite, and Steely Dan side-project (?), The Doobie Brothers. The Impossible Shapes are from Bloomington, Indiana.