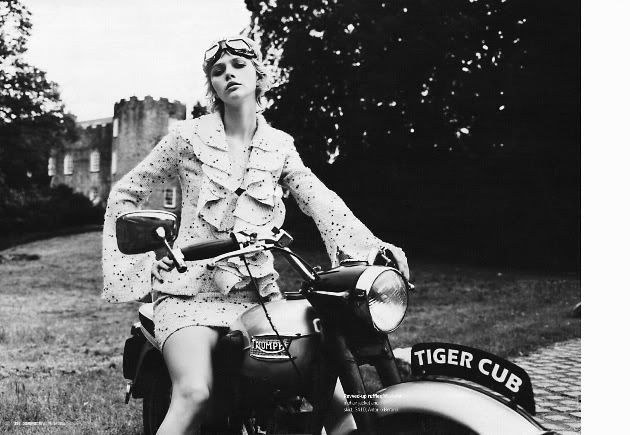 Dunning from a 2000 issue of Cosmopolitan
Jan Dunning is a 29 year old British photographer and graduate of St. Martin's who works with pinhole cameras, creating long-exposed, whistfully fantastic portraits of sleepy self metamorphosis derived from mythology & the somber playfulness of her own imagination. Her work has been featured in the Observer, Vogue (British Edition) and the New Yorker, while her face (she's employed as a model and also works with film) has appeared in countless campaigns for companies like Givenchy.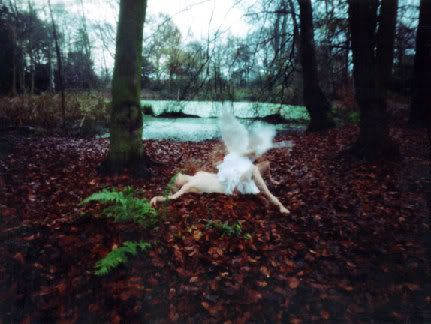 Leda & The Swan 2003
Her first solo exhibition was happened earlier this year at the 31 Grand, with subsequent exhibitions at the Phoenix & Danielle Arnaud galleries in England.