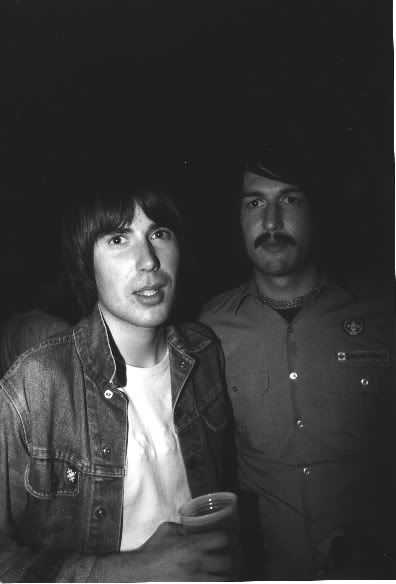 L-R: Nicholas Diamonds and Jesse F. Keeler, during a rare tender moment.

PopMontreal fuhrer and best brother ever Dan Seligman, usually seen about town in shorts, will be DJing against The Unicorns' Nicholas Diamonds, former film-school student and evangalical Christian. Described as "the ultimate battle. Ska vs. Funk. Sam Roberts vs. Tragically Hip. Arcade Fire vs Modest Mouse. Hair vs. Cut. Randy Macho Man Savage vs. Ted Dibiase. The Stills vs. The Undercovers. Statue Park vs. Echo Kitty, Korova vs. GreenRoom. DKD vs. Constellation, Dizzee Rascal vs. Old Dirty Bastard," the promo fails to make mention of the other, more salacious dichotomy that exists in this Steel Wheel matchup, that is, Lapsed Christian vs. Lapsed Jew!

Tuesday, November 23rd @ Korova (3908 St. Laurent)


Related mp3s!
The Unicorns - Les Os.mp3
The Stars - Ageless Beauty.mp3
Statue Park - Sex Batteries.mp3
Echo Kitty - Goelands.mp3