Last night I dreamt that I was on an island in California with my friend Chris, eating a pickles and fish from a jar, and having a conversation with Frank Zappa, who told us that we didn't have to worry about snakes when we were walking around in the tall glass with barefeet because since the Kennedy's came out to California, all of the snakes had been removed. Was that some sort of subtle dream-time stab at Irish Catholicism? Below's a well-loved track...


The Stone Roses - I Wanna Be Adored.mp3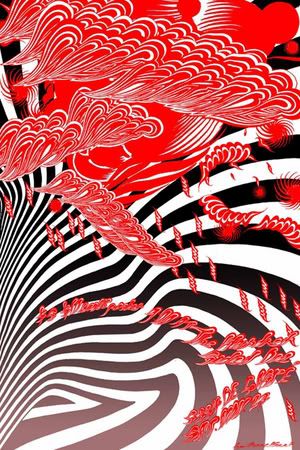 Tomorrow (Saturday) night will mark the return of Wolf Parade to Montreal and the opening of a new collectively run art-space and venue, in the same building as the Gray Room, dubbed the 100-Sided Die. Spearheaded by Chloe and Yannick of Seripop, and Matt Moroz and Morag (who's last name has escaped me, sorry), with (I'm sure) plenty of help from other like-minded folk. Other bands are AIDS Wolf, the digeridoo combo DIDGERIDOOM and Cousins of Reggae. Doors at 10pm, $5 to get in. Come on time, lest ye be left behind.

Room 1202 - 5334 de Gaspe


Also this weekend, Expozine and the SAT's annual record-swap on Sunday.