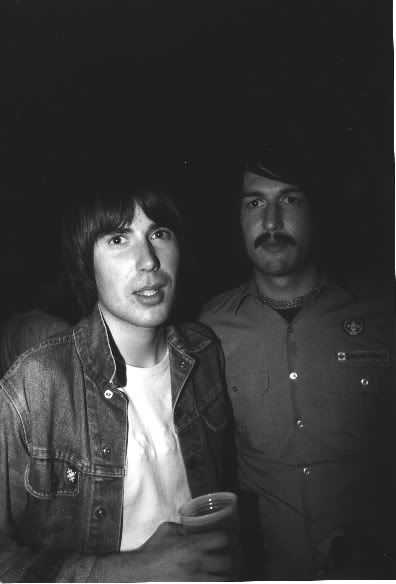 Nicholas and Father. 2004.
Let's all hope that you made it out to the Young People's Foundation vernissage at Lemon-Lime (3697 St. Laurent) tonight - 840 (or so) pieces crafted by the collective in one maddening 24 hour streak - like a more art-oriented "24" with less kidnapping and less Kiefer... There's an after-party at Korova. All genuine and earnest human beings should petition the management to rid that establishment of the one specific DJ who dropped tracks by The Stone Temple Pilots, Bjork and Radiohead in quick succession. He can return to his in-house gig as Mcgill Residence Party DJ.


The YPF also have an online version of their Yearbook up now, in the style of Tiger Magazine.


My co-worker Sarah and Chloe were involved in an ass-punching altercation at Buono Nuotte (I'm well aware of just how incorrect that spelling is) last night and also saw that fat black guy from American Idol that they named the sandwich after, Ruben.


Happy birthday Timmy!


Victoria, BC residents... THE RETURN OF LAKEBOAT Tonight, at the Open Space Art Gallery, with Ghosts, Sound Stories and Run Chico Run. 7pm. $5.